I have begun to get into a normal routine, and am getting more and more excited about the work I am doing as I continue to research it. Last Thursday and Friday I went to a few seminars for an NGO, not expecting much, but excited about the free lunch. Turns out, it's an NGO based in Atlanta and they partner with Kenyan churches to provide holistic care for the HIV positive community. They cover the whole gamut (hence 'holistic') of needs, from nutrition education to spiritual counseling. Their website says they "provide the resources to equip and empower the people of Kenya to care for their own," however, when I spoke to the director/founder, he said they are "in the business of preventing orphans." That's a business I could get into!  I'm excited to follow up with this organization when I'm back in Atlanta!
I spent a week observing a Faith, Health, and Development workshop comprised of church clergy, community health workers, and NGO workers. It was really amazing to watch them learn about and begin to tackle some of the macro social factors shaping HIV prevention and adherence to treatment. They are up against tough issues like stigma and poverty. All of the participants have a strong desire to see their community transformed, and these trainings give them the tools to do so. One girl said at the end of the workshop that, "Until now we have only been putting makeup on the HIV problem. We now have the tools to start getting into the bigger issues at hand."
It's definitely a BSHE project, as we helped them develop goals, objectives, and action plans. I will spend the rest of the summer evaluating the curriculum, and making site visits to each of the community organizations. The goal is to replicate this model in at least two other countries in the coming years.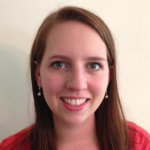 Sarah Neale: Sarah is working with the St. Paul's Institute for Lifelong Learning at St. Paul's University in Limuru, Kenya to develop a monitoring and evaluation (M/E) framework to measure progress in implementing community action plans developed through the Faith, Health Collaboration and Leadership Development Program.  You can also read more about Sarah's summer in Kenya on her blog>>