My first project has focused on the Chujio water filters that are provided to each family at Nyumbani Village. I have been working to carry out a household level assessment of the use of the filters and knowledge of how to properly take care of them. Although each family was provided a filter, a lack of understanding of how to properly clean and care for them has led to underuse and breakage of the filters. I have now visited nearly all 100 households to speak to the grandparents about the water filters, using the village social workers as translators. I have also taken these home visits as an opportunity to record the number of broken filters which need repairing. This week I will be reviewing the data I have collected and beginning to construct a list of the families which I believe will benefit from further education on the importance and proper use of the filters. My goal in the next few weeks is to work with the social workers to develop short water and sanitation lessons for family members, focused on household level safe water and hand washing practices.
The longitudinal nutrition study has also been moving along nicely. The data collection entails measuring the height, weight, and mid-upper arm circumference (MUAC) of all primary school children in the Village. With the assistance of Alex Plum and a summer volunteer, measurements have been taken for all children through Class 6. I expect to finish up the data collection process within the next week. At that time, I will calculate body mass index and malnutrition status of the children and provide that information in a report to the social workers and village nutritionist. This nutrition study has been worked on each year that Emory students have been in the Village and I am happy to add to this project.
Apart from my two main projects, I have been assisting with smaller sustainability tasks. Last week, I helped coordinate the successful installation of a biogas digester at one of the houses. Once ready for use, this biogas digester will help reduce the amount of firewood needed to cook food in that household. I am looking forward to what I will be able to accomplish in my second month at Nyumbani Village!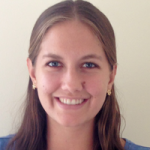 Taylor Osborne:  Taylor will be working at Nyumbani Village, a one-of-a-kind program in rural Kitui County that is the permanent home to over 1,000 children who have been orphaned by HIV and to over 150 senior adults whose adult children have died from HIV infection. Nyumbani Village, an independent faith-based organization with close ties to Roman Catholic religious communities around the world, brings these two generations together with the senior adults serving as grandparents to the children who now call Nyumbani Village their home.  This summer, Taylor will work on Village's water and land management programs and a longitudinal study of height/weight measurement of children in the Village.